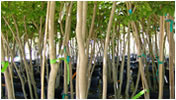 Vines and Trees >>
Vines make the perfect natural screen on lattice or exterior structures. They can also be used for ground cover. Flowering vines scent the air and attract wildlife. Or plant a tree and enjoy for a lifetime. Large selection and guaranteed healthy.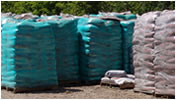 Hard Goods >>
Finish off and maintain that perfect yard with our complete line-up of mulches, soils, fertilizers, fungicide and plant food.

Need a specialized tool that's just right for the job? We carry PRO grade tools and equipment from Kenyon.